A Mother's Day Tribute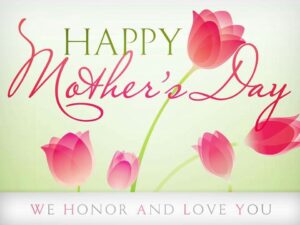 I went to visit my mom last week to celebrate her 86th birthday. Of course, the visit occurred from a distance through an open door. We have been careful to protect her through the Coronavirus Pandemic.
It is hard to see mom forced into such isolation. She is by nature a very affectionate and vibrant person with a lot of energy and a willingness to take on anyone in a fight for justice. 
My father always said mom was the hardest working and most competitive person he ever met. Early in their marriage she was the breadwinner in our family. Mom would do whatever it took to provide for her family. When she was pregnant with my sister Jodie, she drove an hour each way to and from work, often having to stop on the side of the road because of morning sickness. 
Education has been so important to my mother. She earned her PHD in Leadership and Human Behavior. At 35-years old, she helped start the largest private school for the deaf in California, Oralingua School for Hearing Impaired. After moving to Las Vegas, she worked as a speech pathologist often teaching many of these young children privately at our home. In the evenings she could be found at our kitchen table tutoring my dad's basketball players.
As I look back it is hard to imagine where my mother got all the energy she needed to do all she did. My dad was away for much of the year because of all the travel involved with his profession. This left virtually everything involved with raising four lovely but often rambunctious children up to my dear mother. 
After my father retired, mom spent 12 years on the school board advocating for the needs of young students in Nevada. She spent another 14 years as a City Councilwoman defending and protecting the rights of each property owner. She is now running to be a member on the Nevada Board of Regents.
She has done these things motivated by a personal need to fight for others who feel helpless, or voiceless, the downtrodden and the needy. My mother is an idealist and she has always been motivated by a desire to change the world for the better.
She has!
Take time, more than usual, and let your mother know how much she means to you on this special day.