Special Celebration For National Police Week
I have been very fortunate to have received several important endorsements in my campaign for Douglas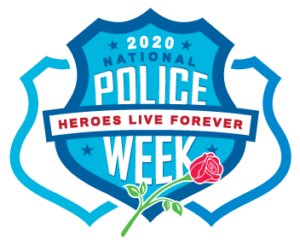 County Commissioner. They include the East Fork Professional Firefighters, Douglas County Employees Association, Nevada Farm Bureau, Carson Valley Chamber of Commerce, Lake Tahoe Chamber of Commerce, and the Sierra Nevada Realtors. I am humbled, grateful and honored for each one.
One of the endorsements I am most proud is the Douglas County Sheriffs Protective Association. The members of this organization make the biggest sacrifice one can make by placing their lives on the line to protect the safety and welfare of our precious community. We owe them the a debt of gratitude that we can never repay.
It is beyond sad and unfortunate that in some parts of our country there are individuals and/or groups who try to demonize, ridicule, and in some cases wish harm upon our police officers. I join the vast majority of Americans who find these attitudes and the individuals and organizations behind these disgusting actions repugnant.
I am so very" proud and honored to call the Douglas County Sheriffs Protective Association my friends and supporters.
Last Week was National Police Week. I hope everyone celebrated the great work our men and women in blue do every day.
Danny Tarkanian